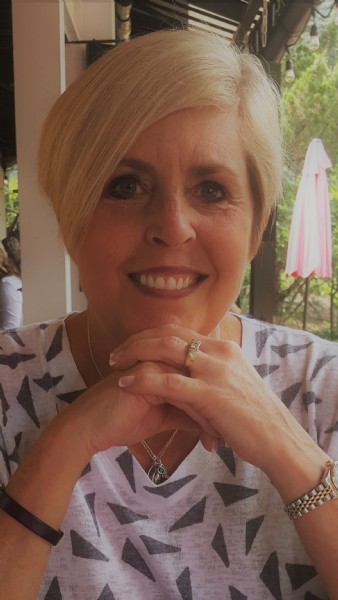 My mom, Connie Erickson, passed away Sept. 12, 2015 after battling pancreatic cancer for 18 months. Since then, I have made it my mission to raise money for the Pancreatic Cancer Action Network to ensure others can receive the support they deserve.
Our team, Connie's Crusaders, started walking in the PurpleStride 5K run/walks last year. We did the "walk where you are" 5K in 2015, the Nashville PurpleStride in 2016, as well as the 1st Louisville Puplestride. I am proud to say we were the 2nd top fundraising team donating over $10,000 to PCAN. We were the #1 team on 2017 at Purplestride, donating over $21,000.
Our biggest fundraiser to date was developing a line of Connie's Creations note cards. My mom was an amazing artist, albeit a humble one. When I discovered her zentangle artwork, I thought they were way too beautiful to be sitting in a shoe box. I had them professionally printed on high quality note cards and started selling them. Each box contains 10 different designs. To date, we have sold well over 400 boxes of cards at $12.95 with proceeds going to the Pancreatic Cancer Action Network. We have expanded the line of Connie's Creations from her other artwork to include ceramic tiles, canvases, prints etc. We sell Connie's Creations at various shows in the Kentucky, Ohio, and Michigan areas.
We have hosted a wine tasting, painting with a twist party and are currently working hard on our 2nd annual Connie's Crusaders Golf Outing at Walden Ponds Golf Course in Cincinnati June 2rd, 2018. We currently are signing hole sponsors for all 18 holes including 4 hole in 1 prizes. We are thrilled to partner with Superior Acura as a hole in 1 sponsor, giving away a brand new Acura MDX 2 year lease to the lucky person getting a hole in 1.. Again, all proceeds are going to support the Pancreatic Cancer Action Network.
PurpleStride events are a wonderful way to support the cause, all while having fun. Even if you're not able to attend a PurpleStride event, you can still make a difference. For our team, we're making a difference by organizing fundraisers that I just mentioned, and selling our Connie's Creations. It is too late to save my Mom from this deadly disease, but our Connie's Crusaders team will continue to wage hope for those still fighting the fight. We will not give up until we hear the magical words, "a cure has been found for pancreatic cancer."